Step 1 – To create a Webservices user, click Account Settings from the dashboard.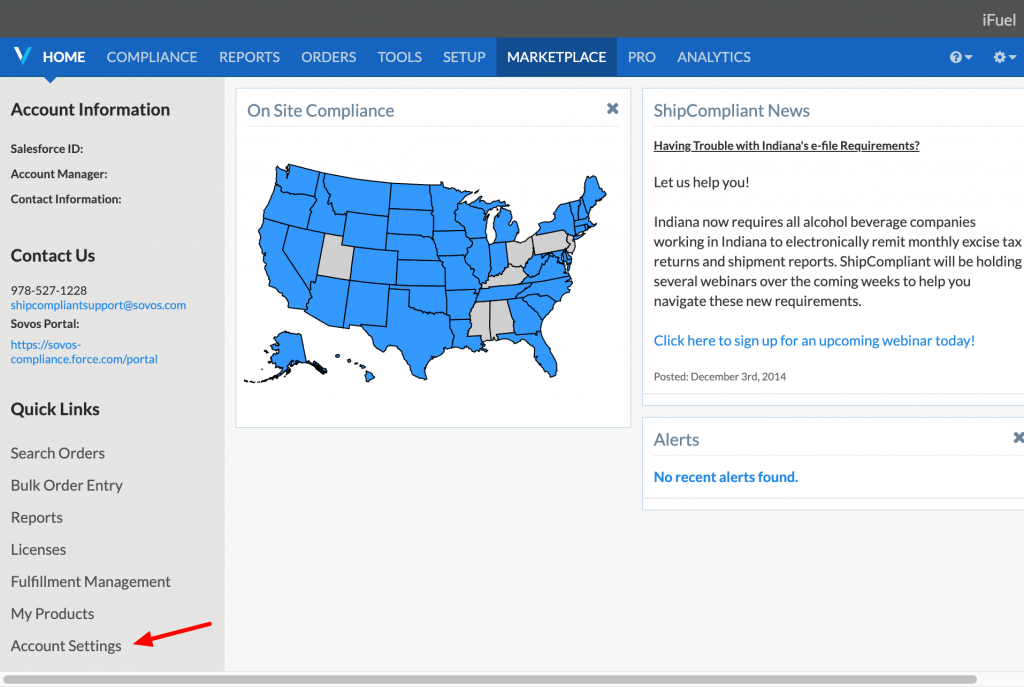 Step 2 – Click Manage Users.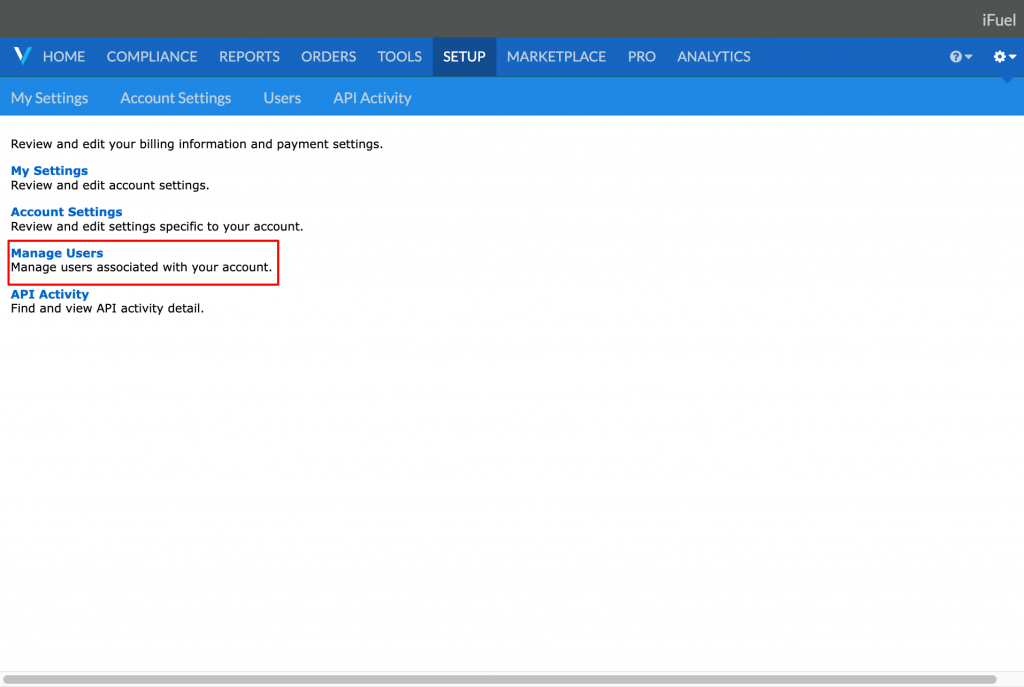 Step 3 – Click Add User. From within the modal enter the new user credentials with the Role Type of Web Service User.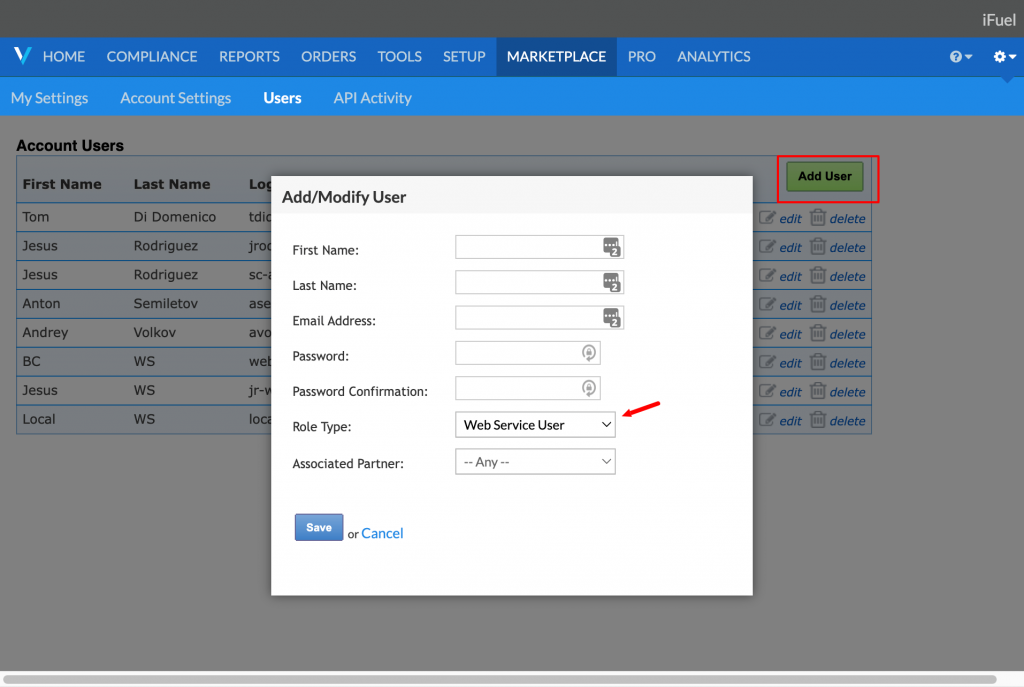 Add this new user to your A2C backend.