With the BigCommerce integration it's required to use the A2C Checkout.
Navigate to your BigCommerce admin and go to Settings > Checkout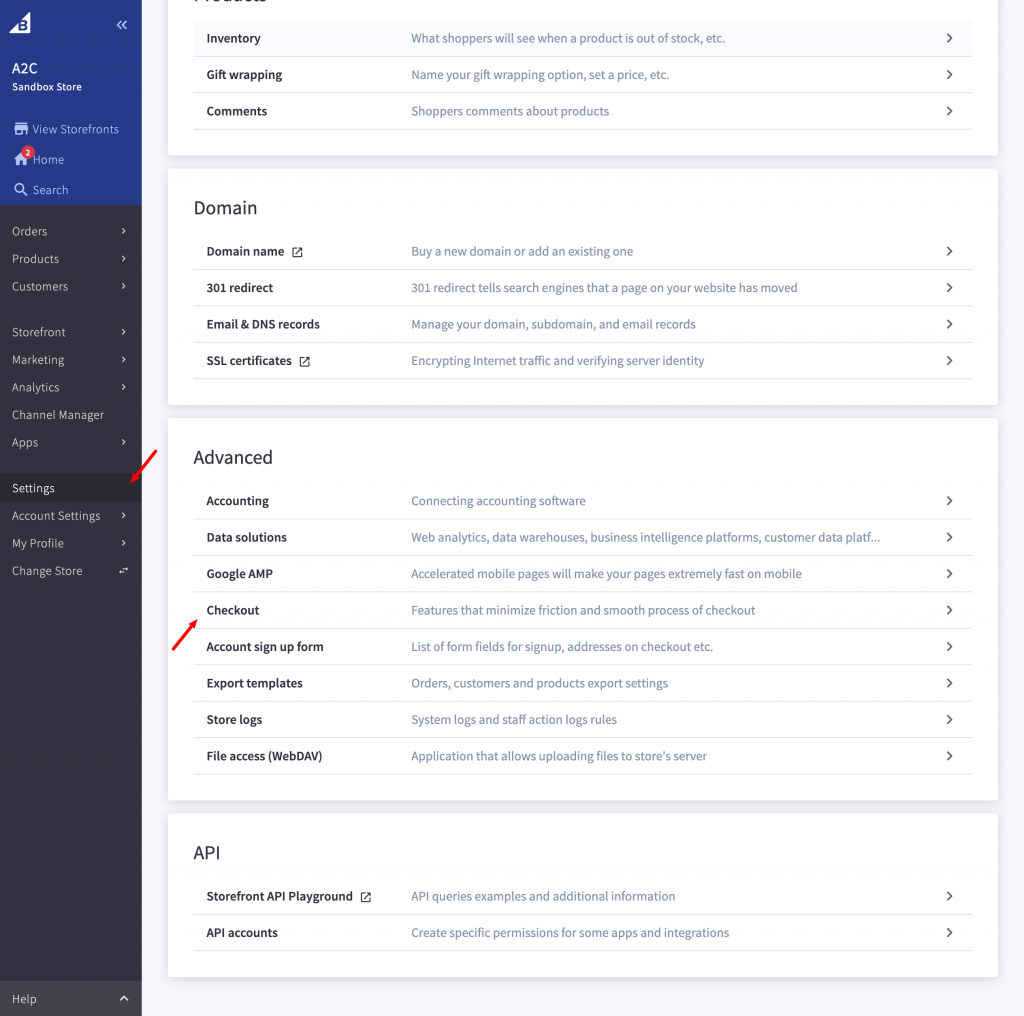 Select the Custom Checkout radio button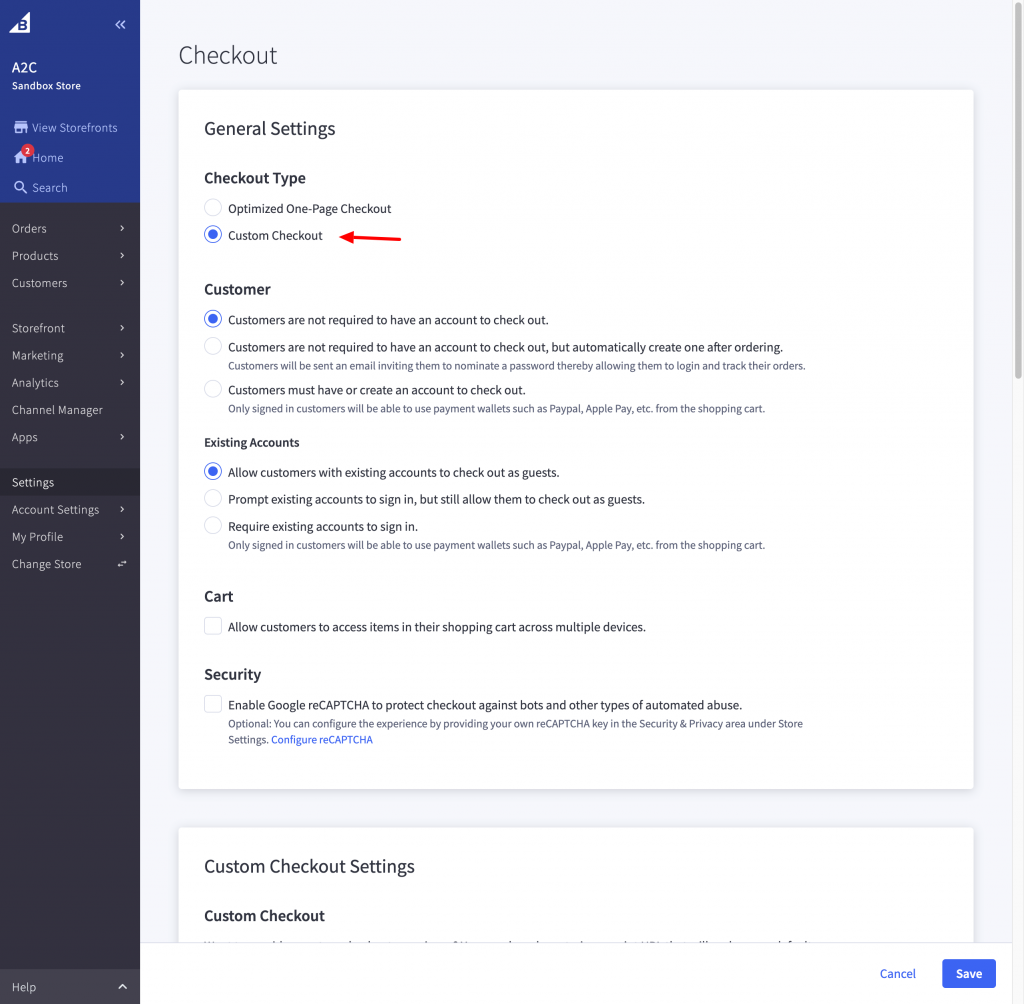 Scroll down the Custom Checkout Settings and enter the following URL into the Script URL input box.
https://app.alcohol2consumer.com/version1616363242/static/checkout/auto-loader.js
It's important to also select the "This checkout supports Optimized One-Page Checkout settings." checkout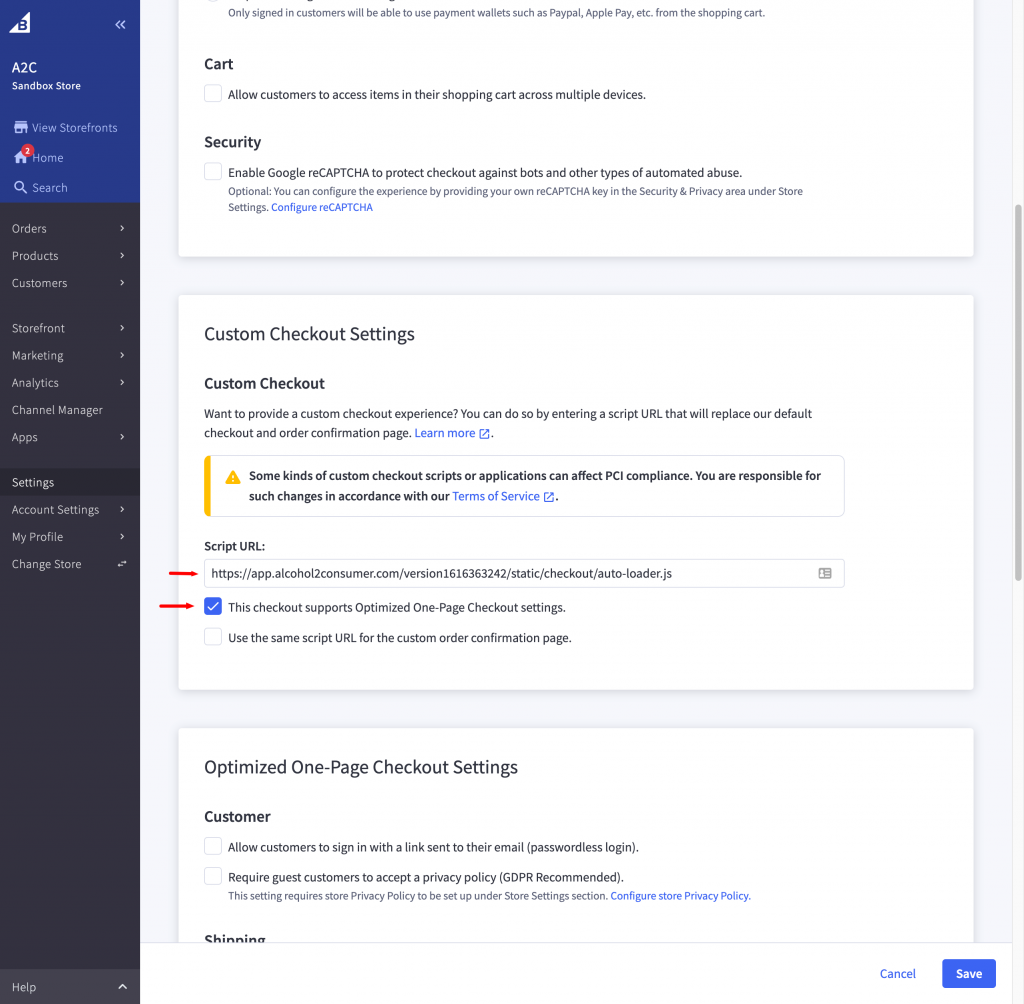 Click Save at the bottom of the page.