The onboarding process is your first step to utilizing the A2C app.
Step-by-Step Instructions
1.) After you have installed the A2C app from the BigCommerce App Marketplace, click on Apps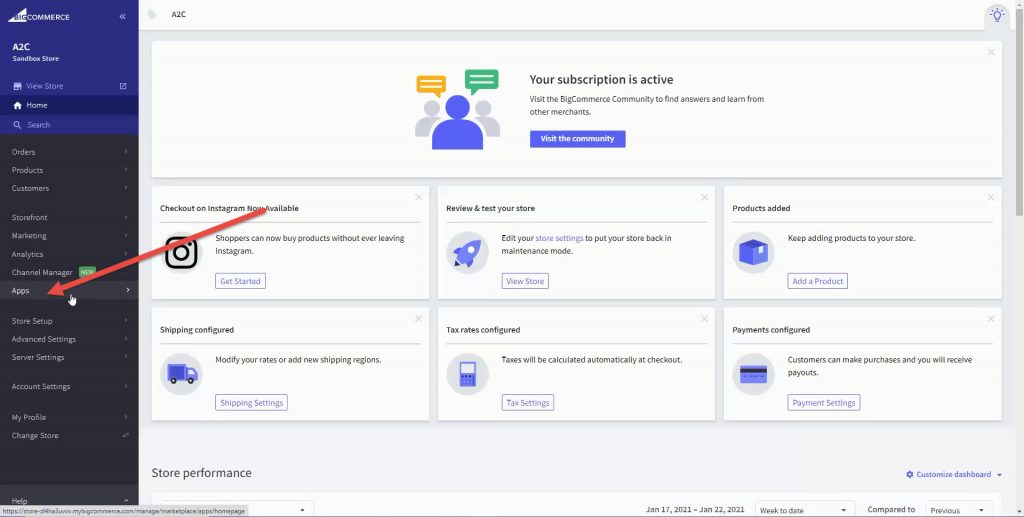 2.) Next, click on A2C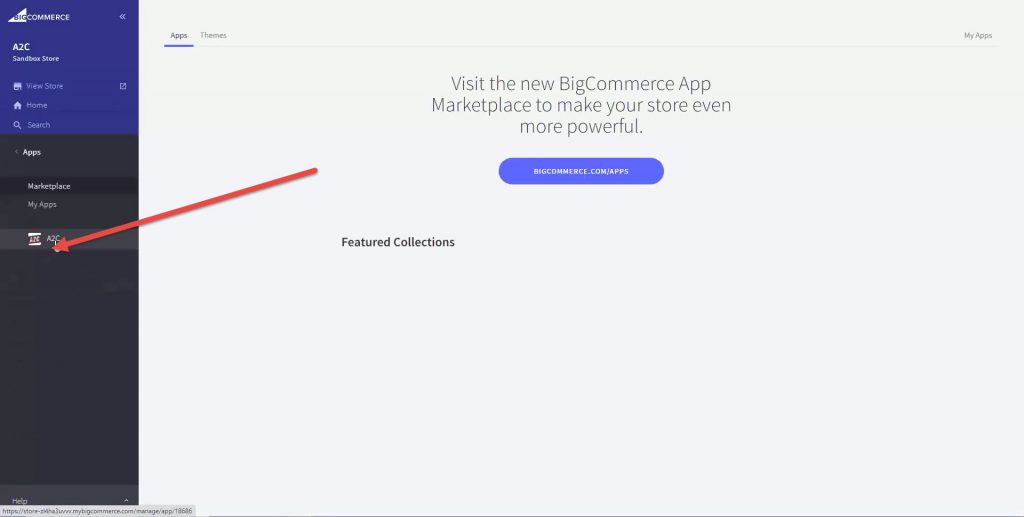 3.) You will be brought to the A2C welcome screen. Complete the required fields for:
-Company Name
-Store URL (be sure to include the https://www)
-Full Name
-Email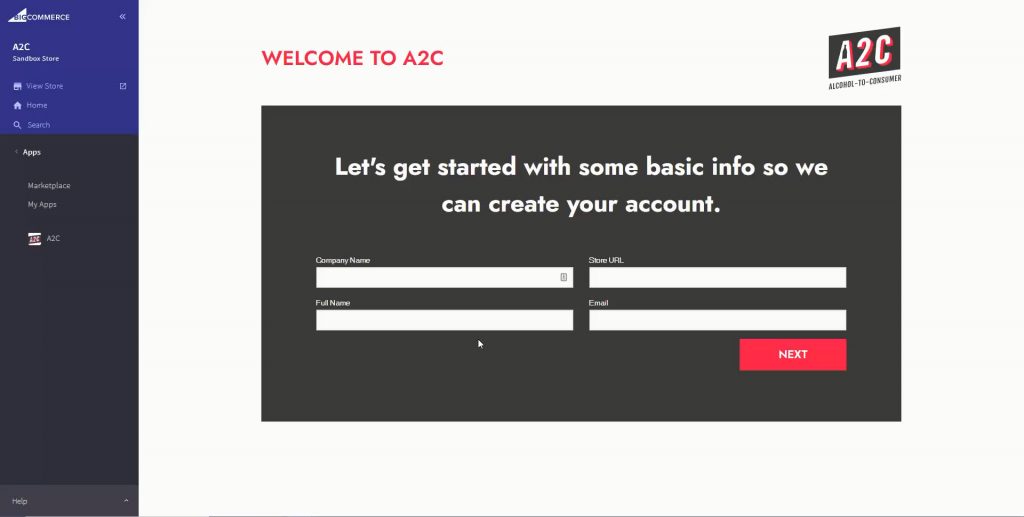 4.) When done, click NEXT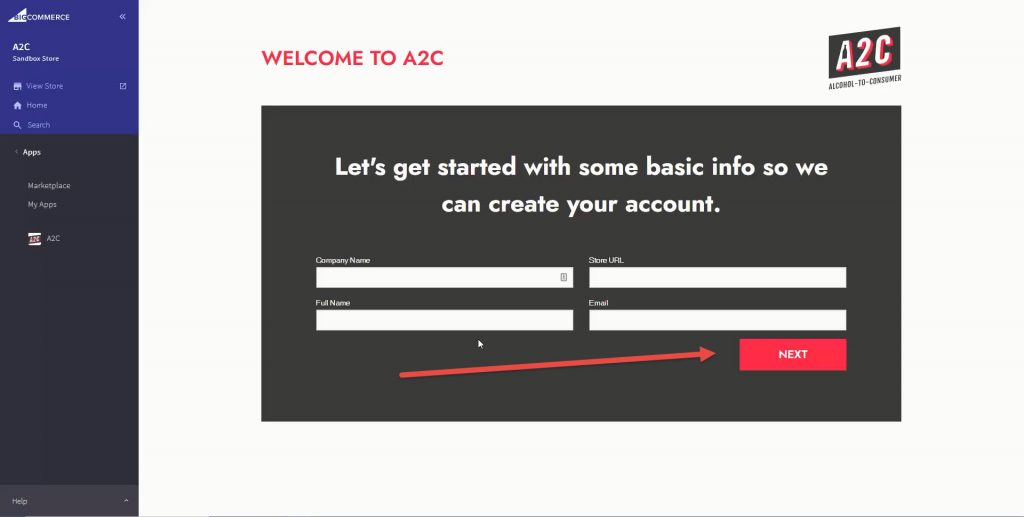 5.) Select how many orders your BigCommerce store processes in an average month.
If this is a new store, simply provide a projected number of orders. This can always be updated later.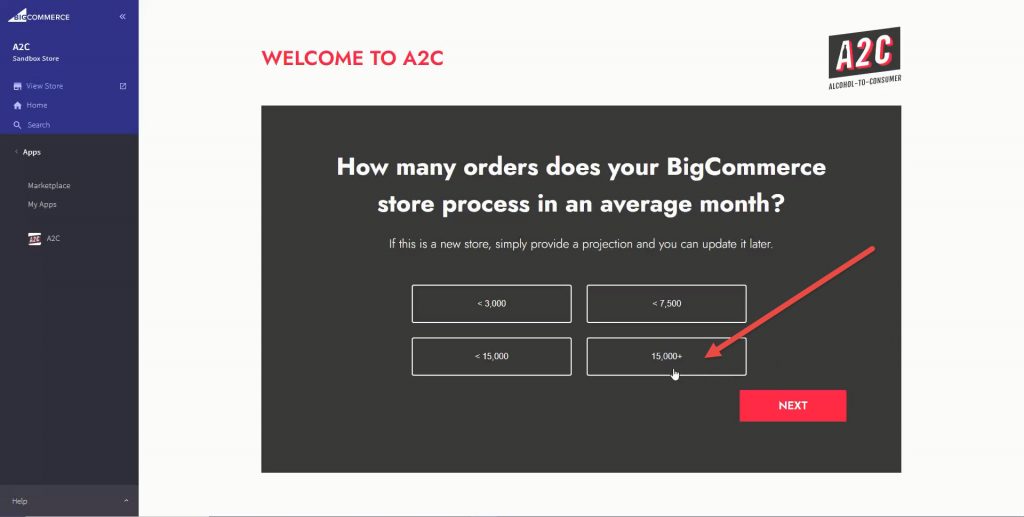 6.) After selecting how many orders you'll process, click NEXT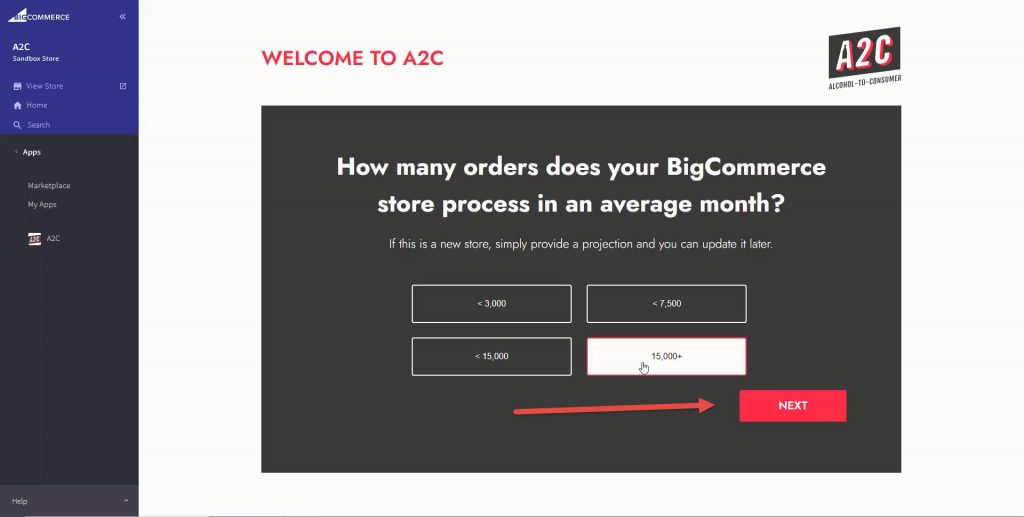 7.) You'll need a ShipCompliant account to use A2C.
If you have a ShipCompliant account, select Yes, then click NEXT.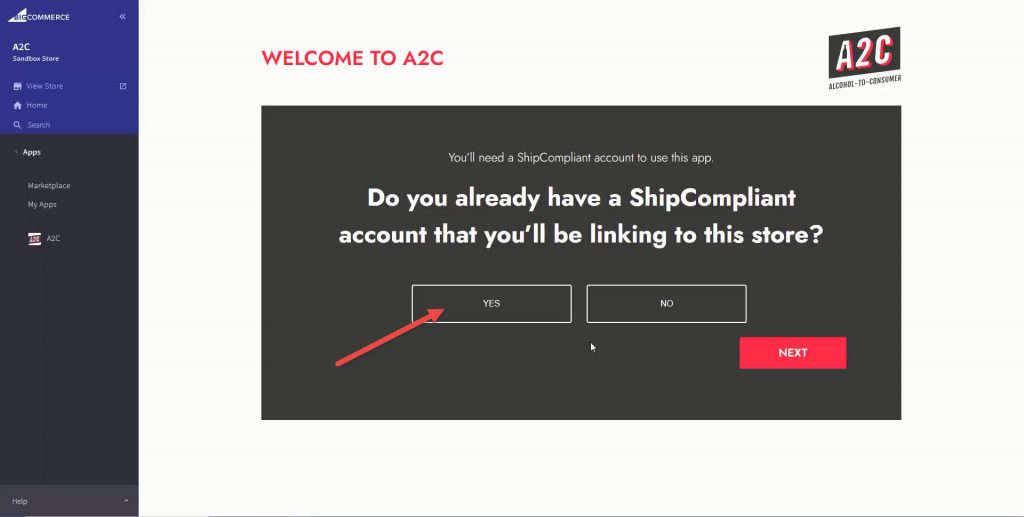 8.) If you do not have a ShipCompluant account, select No, then click NEXT
Skip to Step 10 to complete your onboarding process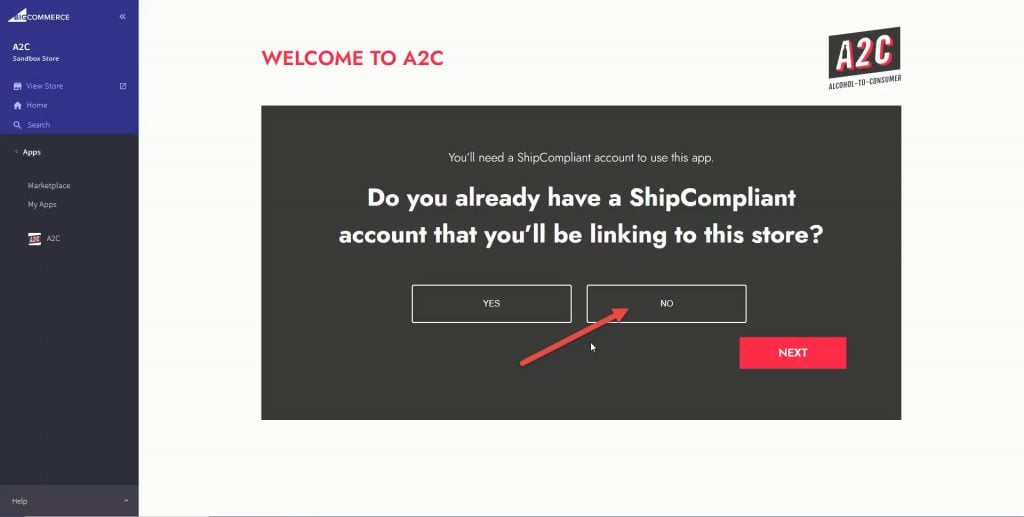 9.) Include your ShipCompliant API Username and ShipCompliant API Password.
This step is not required, but will help expedite the onboarding process.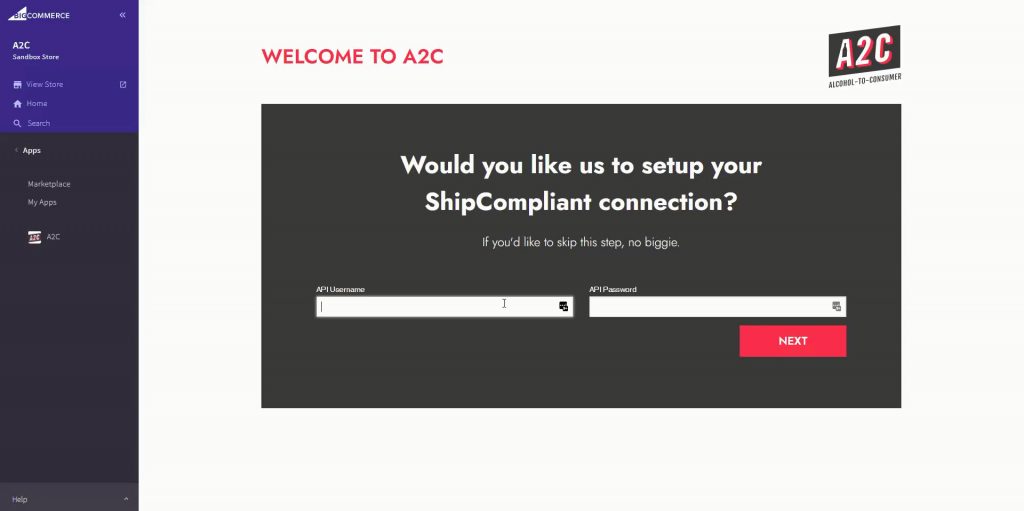 10.) You will be brought to the success screen letting you know you have completed your onboarding process.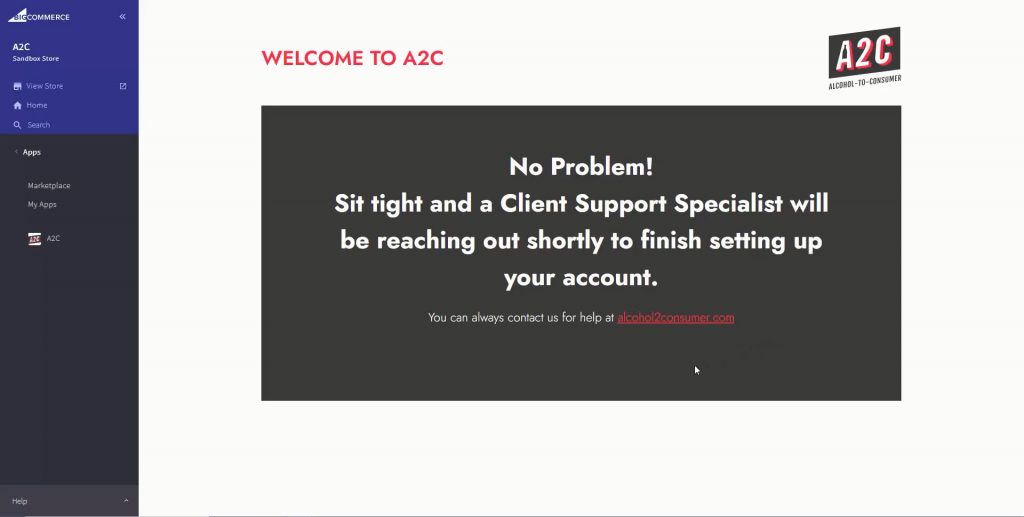 Next, a Client Support Specialist will reach out to the email you provided in Step 3 to finish setting up your account.